CULTURE AND NATURE


For the next few months we will be presenting various exhibitions
that are concerned with this major subject matter.
We are presenting now a series of works related to the issues of intersections and interrelationships of culture and nature.
These are the images created on the basis of photographs taken at various locations that are the places of abandonment, rejection or restricted access (like the industrial zones). This complex relationship between the culture and nature concerns us all. We participate
in it everyday, without even realizing it. The consumer focused, commercial culture tries to disguise its nature destructive
practices by promoting the green colour and the images evoking the nature.

The Culture and Nature theme has always been vital in the literary and artistic production. It is the trajectory and multiplicity of approaches to this subject matter that is of interest to us. Various cultural traditions have approached these issues in diversity of ways.

This current exhibition presents works that originated as photographs taken at the container depot in Etobicocke, a suburb of Toronto, Ontario, in the Summer of 1994 during the Solar Eclipse.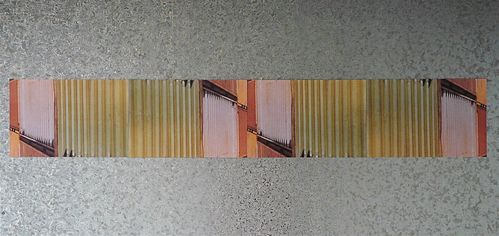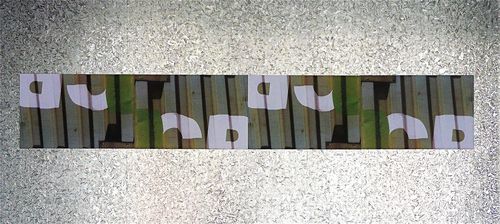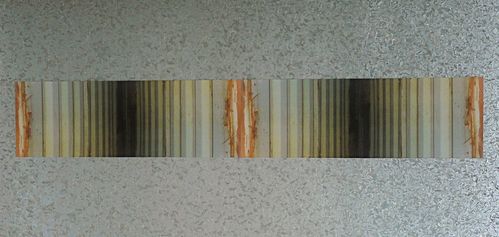 4 photo-based works by Rene Maisner
---
DRIFTING
These three compositions originated at the Pacific Ocean's shore, on the Willows Beach in Victoria, B.C. The primary subject matter
is the driftwood which collects on the beaches, however, as the artist's statement (at the bottom of the page) suggests, these images
may be understood not only as an evironmental disaster - the destruction of the forests, but also as a metaphore for the human tragedy
that unfolds everyday in the seas between Africa and Europe.
DRIFTING - 3 photo-based works by Rene Maisner
---

THE FIRST ANNUAL PEACE SHOW

In December 2008 we celebrated the season of Christmas and New Year by putting on the First Annual Peace Show. For many people all over the world the greatest wish is to have PEACE ON EARTH!!! We join in this wish and sincerely hope it will come true one day in the near future.
As the name of this exhibition indicates, we hope it will become an annual tradition at Amani Gallery. We hope that other venues in Victoria will join us.
This show was made by Rene Maisner, Brendan Van Deusen and Yuka Van Deusen. Brendan and Yuka painted the word "peace" in a variety of languages and alphabets from around the world.

---
CULTURE AND NATURE

CERAMICS

Dishes left outside of the potters' studios in Japan. Why? They seem good to me. By now they have mingled with the plants,
became covered by the dust. Culture and nature in coexistence creating another kind of landscape.


CERAMICS - photo-based works by Rene Maisner
---
UNDER CONSTRUCTION


The Construction sites look similar everywhere. This one is in Bilbao, Spain.


UNDER CONSTRUCTION - photo-based works by Rene Maisner